MBT-SR3: Affordable façade advertising system








Solid banner attachment with simple technology
Our MBT-SR3 is our low-cost advertising system for attaching banners to buildings and facades. This beginner system finally makes large-format outdoor advertising affordable for smaller companies, self-employed and start-ups.
The mounting of the advertising banners is done with prefabricated wall anchors and a 3.0 mm stainless steel cable. The steel cable is fixed in the retaining rings like a frame and tensioned via turnbuckles. The grommeted banners are then connected and tensed with quality cable ties to the frame formed by the steel cable.
We offer this advertising system in various designs:
Metal pieces from galvanised steel
Metal pieces from  stainless steel
For both versions we offer the following options for attaching the banner to the frame:
Cable ties
Tension rubbers
Important advantages at the first glance
(*) with a frontlit, mesh or blockout advertising banner and an optional lighting system
(**) we recommend removing the banner during storm warnings to avoid damage
Great advertising at a small price
"MBT-SR3" is the new synonym for affordable, large format advertising. The system gives smaller businesses, self-employed and start-ups the opportunity for high visibility with extra large banners and low-cost mounting.
Get the attention of clientele that was previously only accessible to financially stronger advertisers.
affordable technology with great effect

dimensions according to your wishes

solid quality of all components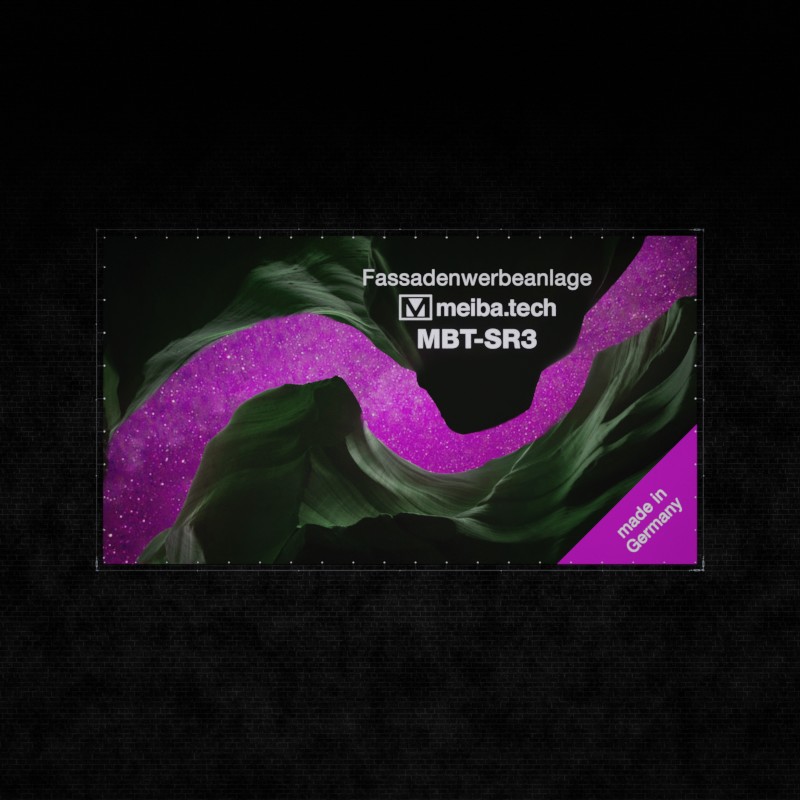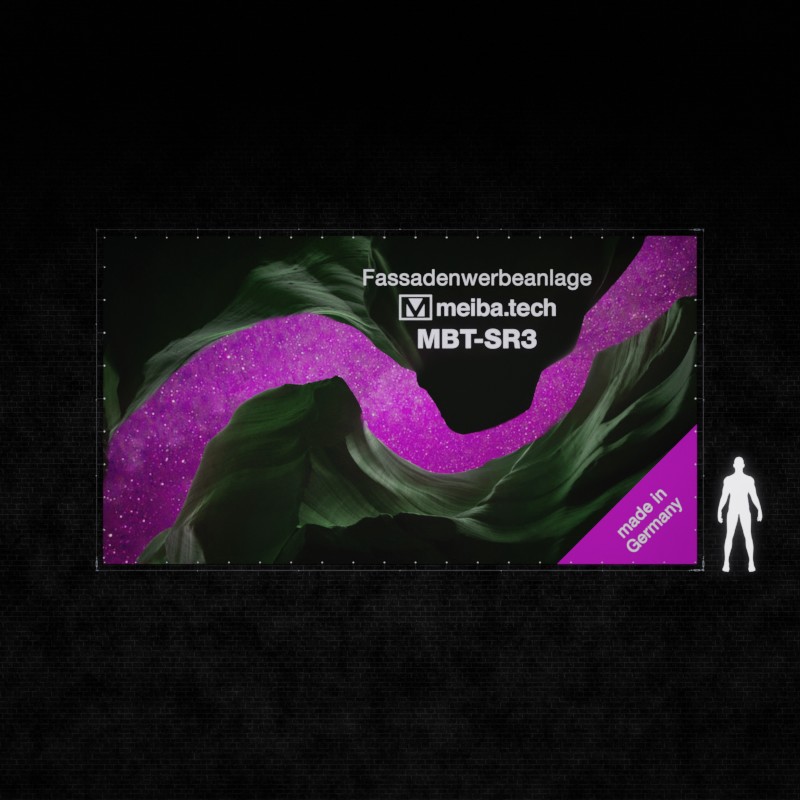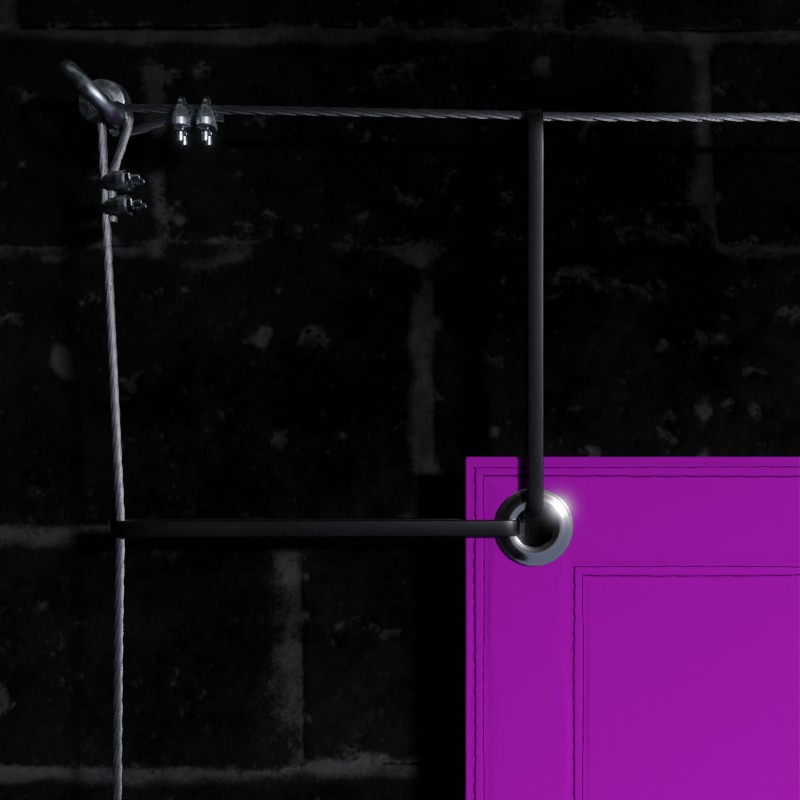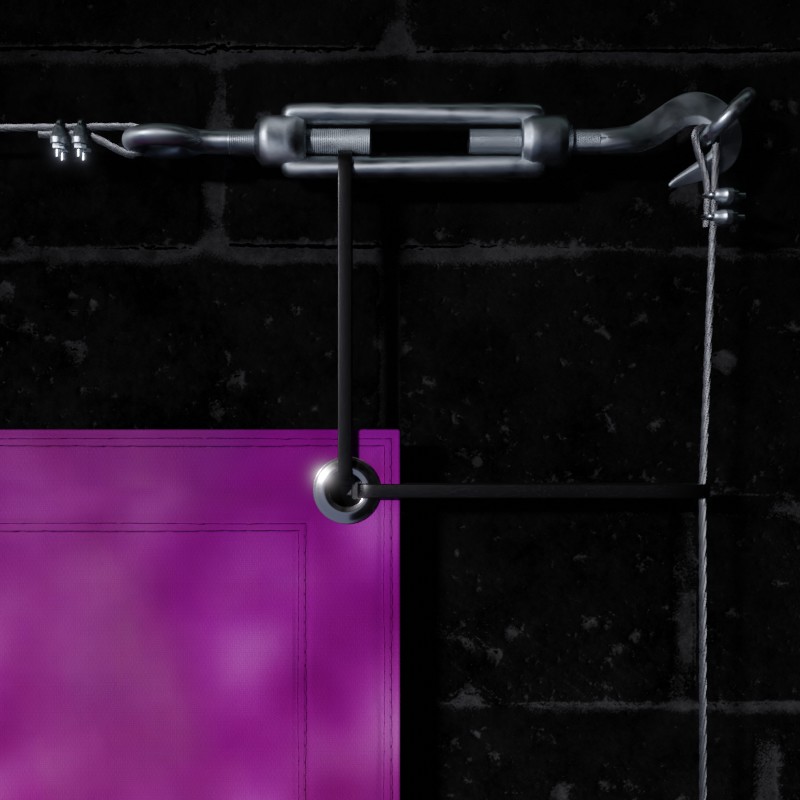 Despite the simplicity of the system, it allows you to attach the advertising banners without creases.
To do this, you first tension the stainless steel cable all around with turnbuckles. You attach the banner with cable ties on all sides, which you also use to align and tension the advertising.
Plain and tensed banner surface
banner mounting on all sides
When designing this system, we also placed great emphasis on simplicity during installation.
Basic manual skills are sufficient to assemble this advertising system yourself. All you need are the everyday tools that are available in most households.
Nevertheless, for safety reasons, we recommend installation by a professional.
Easy to understand technology
Assembly with standard tools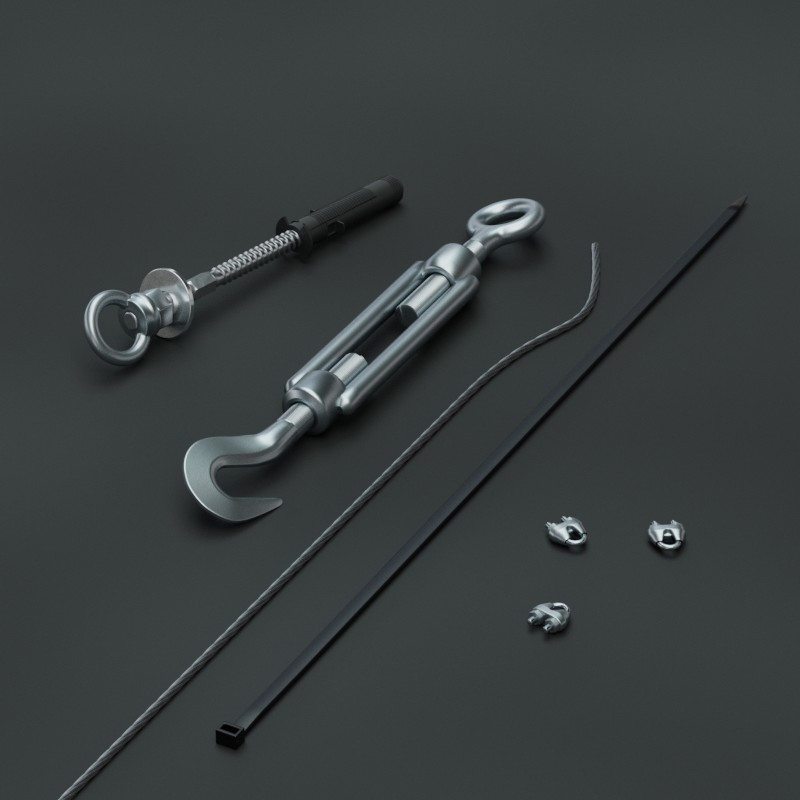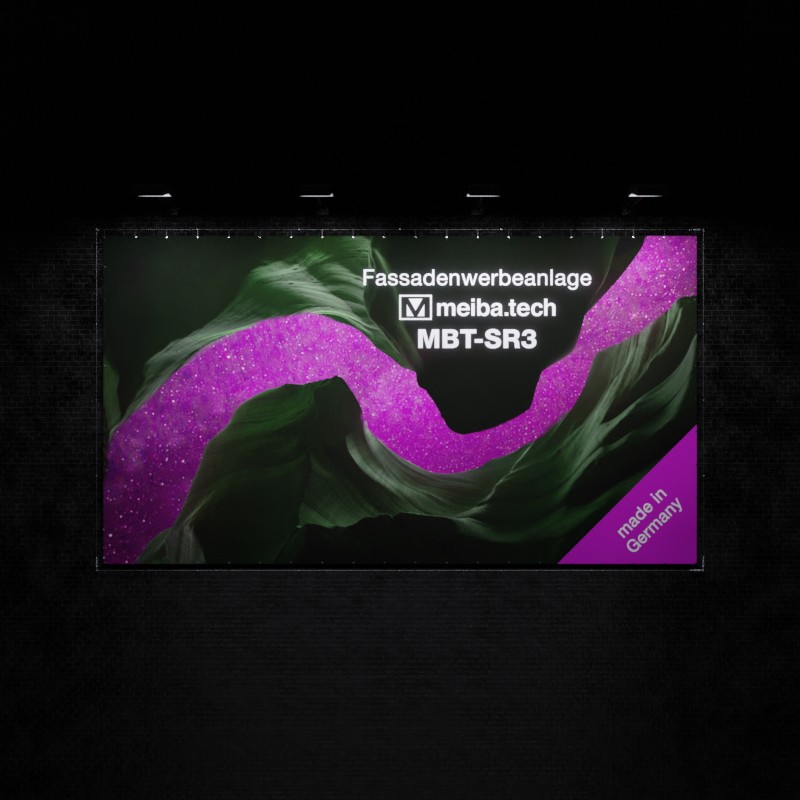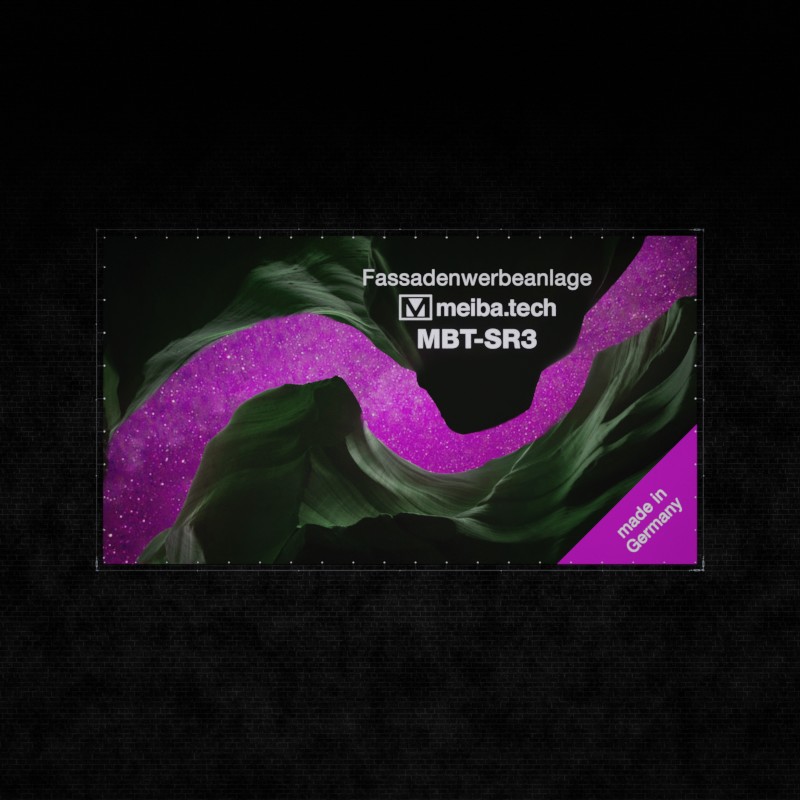 Illuminable with spotlights
This advertising system is suitable for front lighting with spotlights or similar lighting systems.
Suitable for front lighting
Banner materials: frontlit, mesh or blockout
wall anchors, galvanised steel
synthetic cable ties
stainless steel cable 3,0 mm
Wall distance: apr. 50 mm
Wall distance banner: apr. 35 mm
Stainless steel components
Tension rubbers