MBT-KR52: long term banner advertising system









Facade advertising with a uniquely plain banner surface
Our model MBT-KR52 is a large-dimension advertising system for long-term outdoor advertising on facades, walls and buildings with  banners. The system consists exclusively of high-quality aluminium and stainless steel components. 
The special feature of the MBT-KR52 is the tensionable mounting and connecting elements. Both, stainless steel tensioning brackets and corners, ensure a uniquely smooth surface for your façade advertising.
This system can be freely configured and will be manufactured according to your needs and on demand.
Important advantages at the first glance
(*) With a frontlit advertising banner and an optional lighting system.
(**) We recommend removing the banner during storm warnings to avoid damage.
Elegant, large format advertising
The MBT-KR52 advertising system is used to display large-scale advertising with banners on buildings and facades.
This system is another gem from our selection and is characterised above all by the exquisitely stretched banners. The surface of the banners can be stretched without any creases.
For the production we use only selected quality materials for the demanding use in all weather conditions.
Exquisite surface tension of advertising
Practical design with easy assembly
Dimensions according to your wishes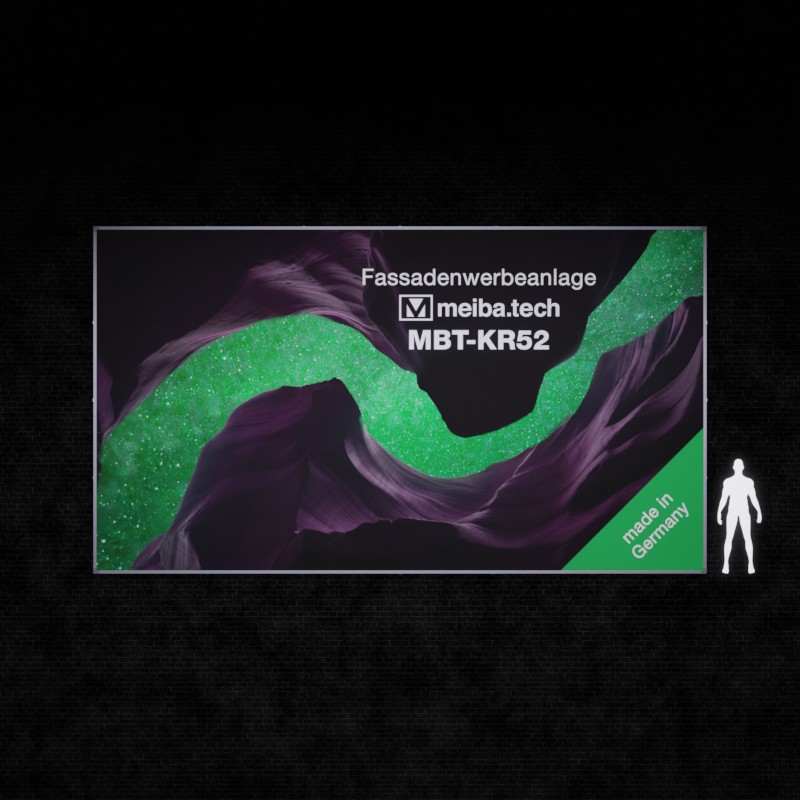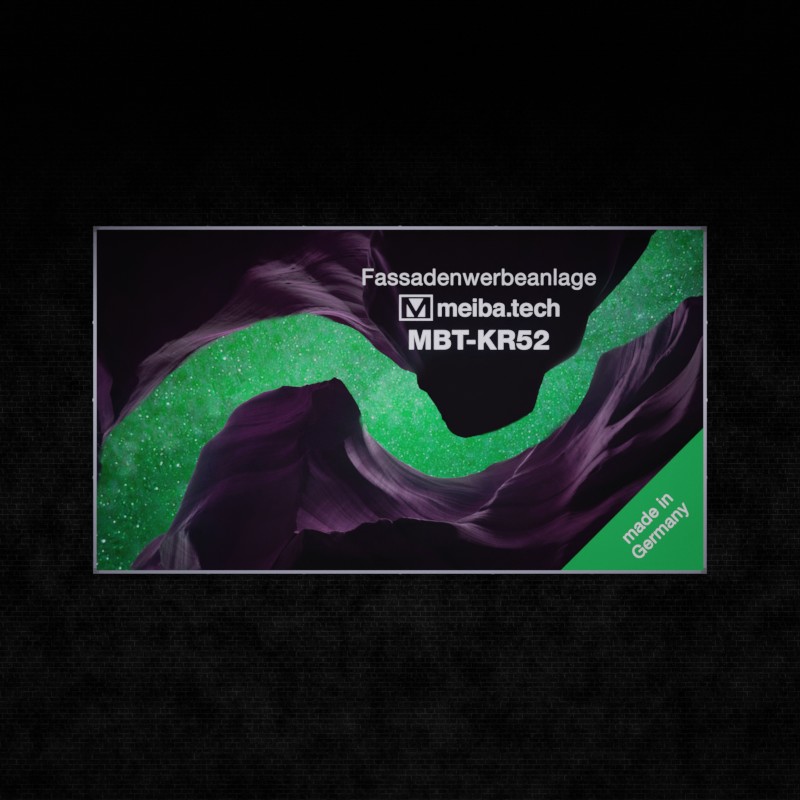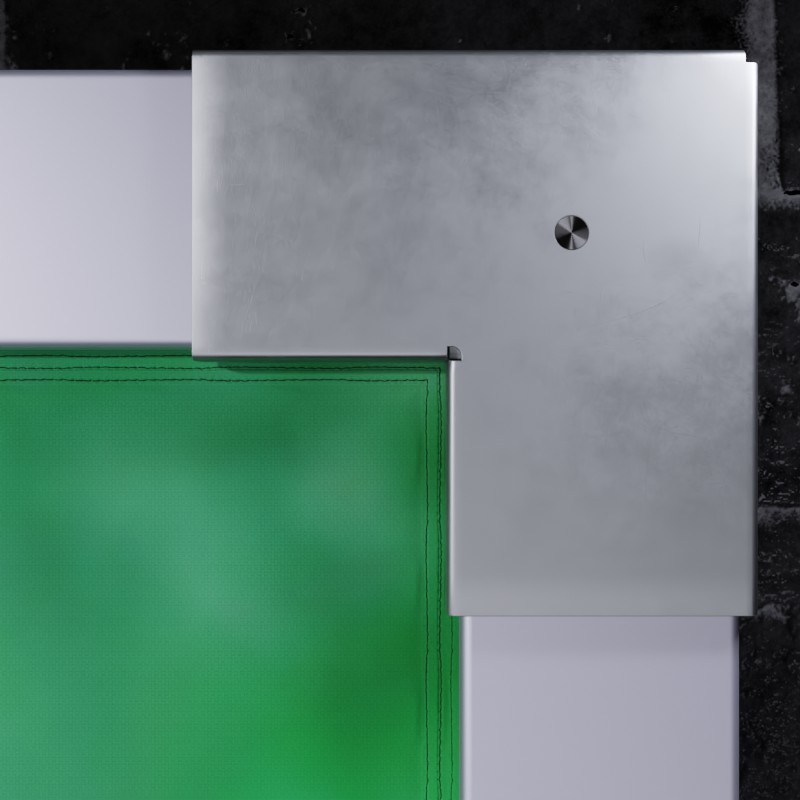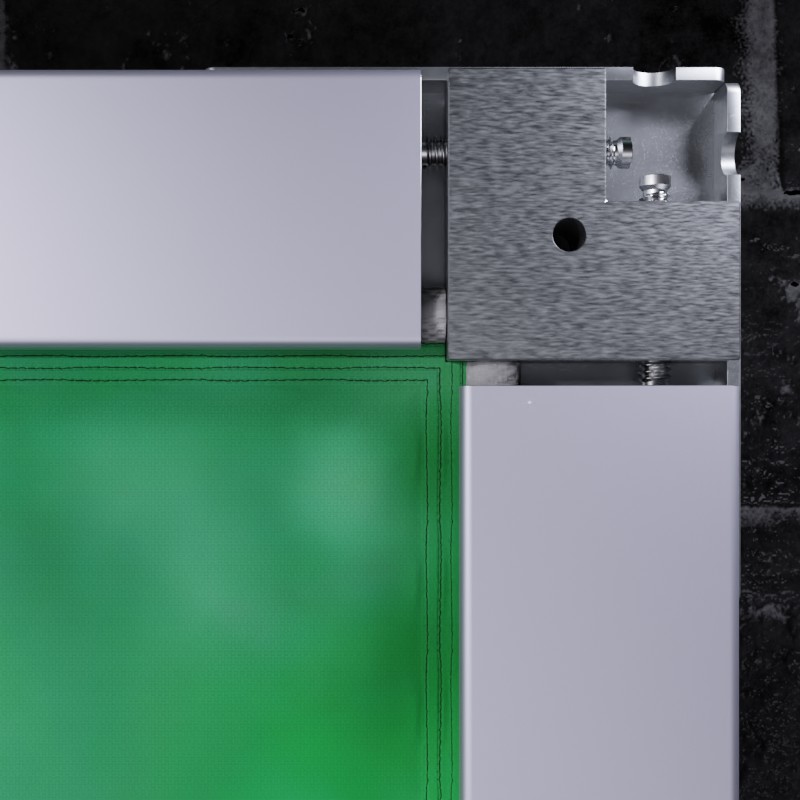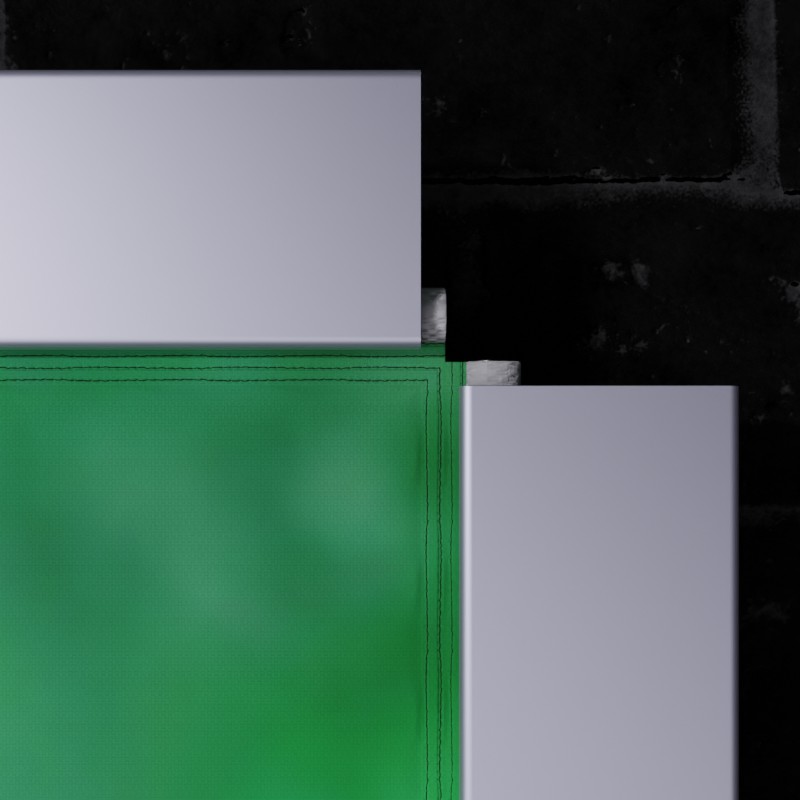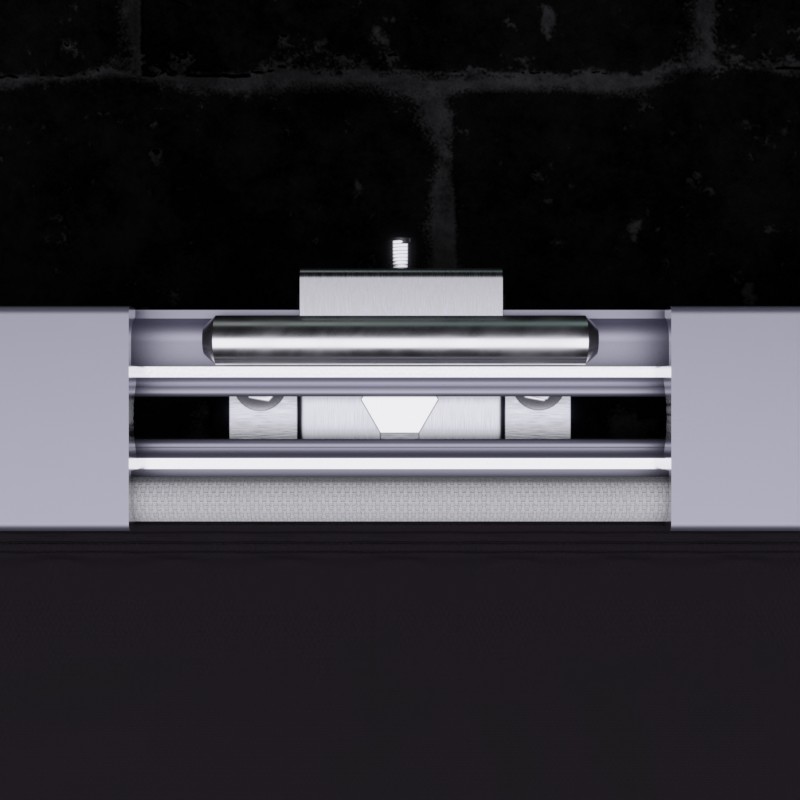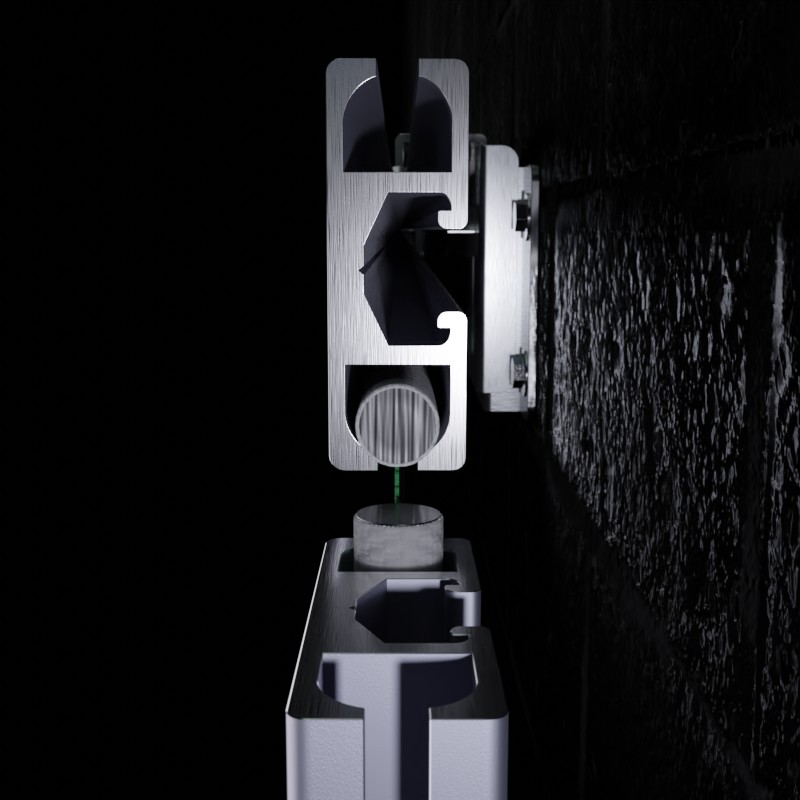 Our MBT-KR52 is uniquely exciting. The advertising system offers tensioning elements at all fastening and connection points, which allow you to fasten the advertising banner completely wrinkle-free.
At the same time, the round keder sits firmly all around in the aluminium profiles. This design allows for an elegant and visually uninterrupted transition from advertising to frame system.
Uniquely tensed banners
Tensioning elements at holding and connecting points
Special designs possible
We always put ourselves in our customers' shoes and produce advertising systems that are not only visually appealing but also practical to use.
The MBT-KR52 also combines these important requirements and offers you high-quality yet easy-to-understand technology.
The system can be mounted with standard tools.
Easy to understand technology
Installation with standard tools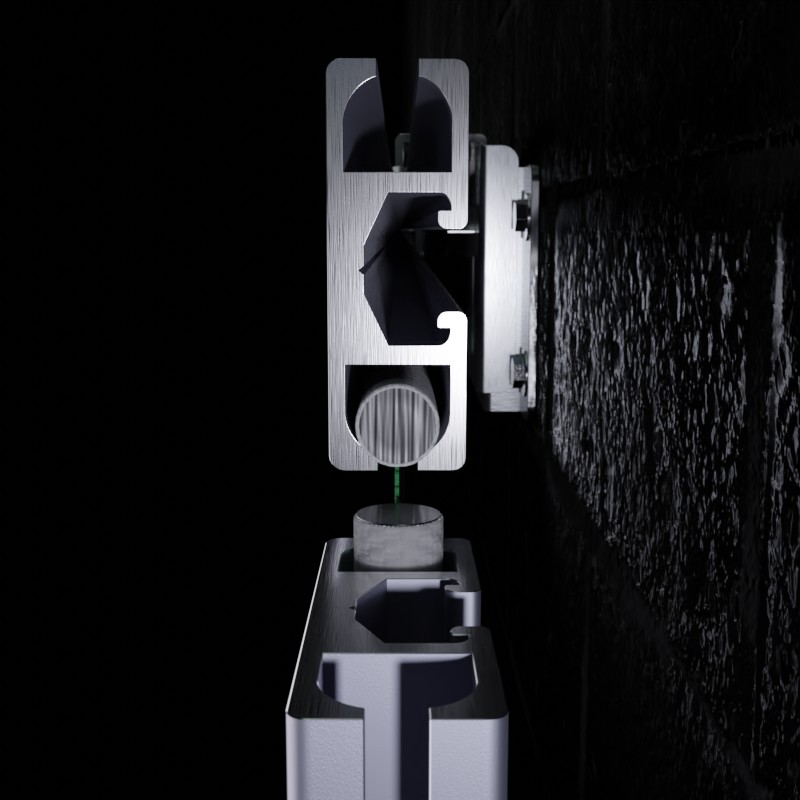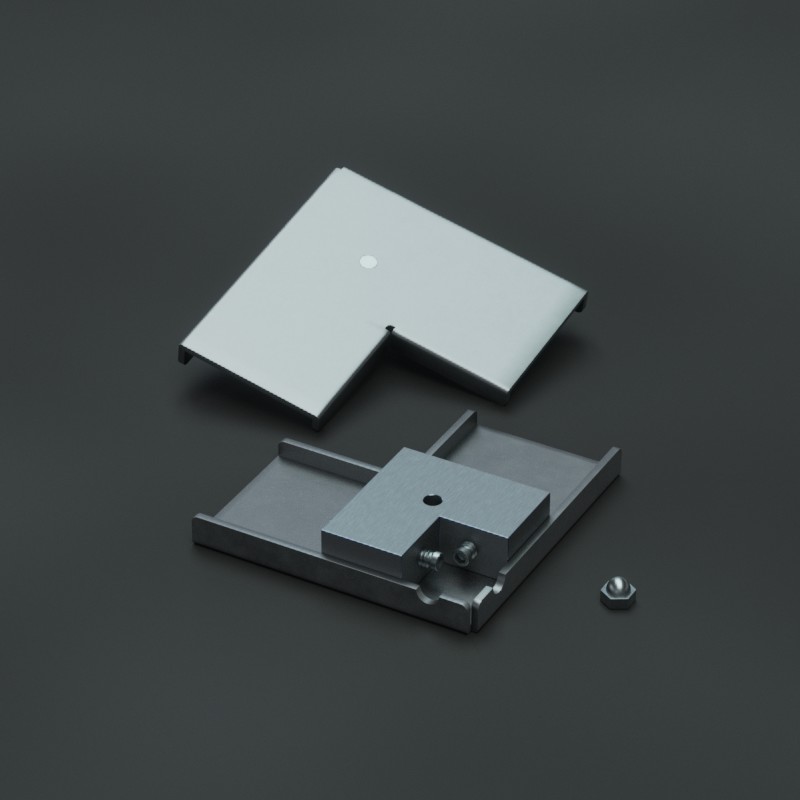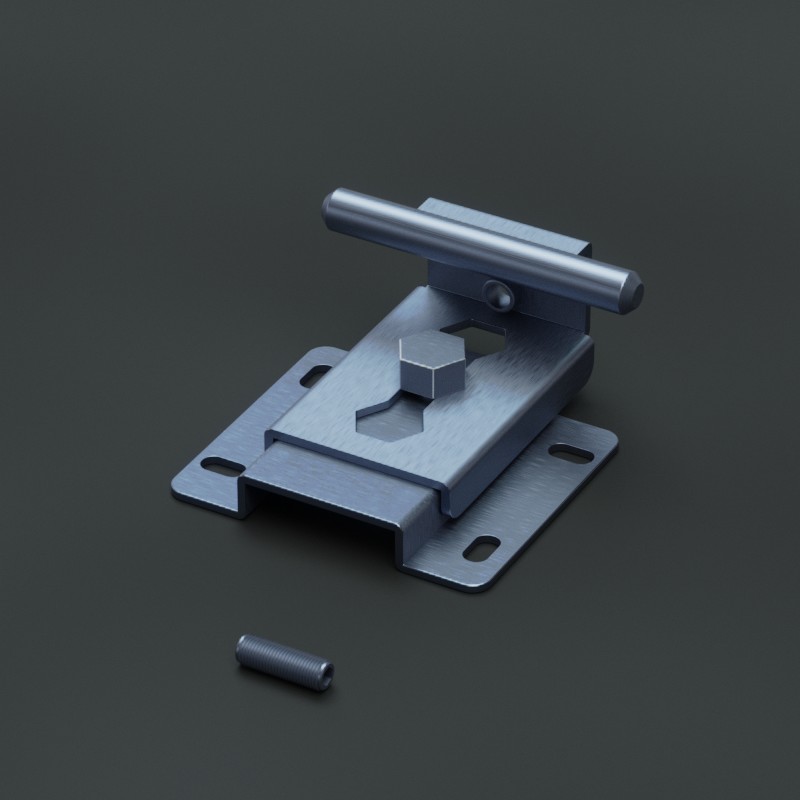 Components that have it all
The MBT-KR52 is a system that has been thought out down to the last detail. Each component combines purpose with unique user-friendliness and functionality.
Flexible stainless steel tensioning brackets provide a solid wall-connection, and give control over position and tension of the banner.
The ingenious tensioning corners allow you to continue the tensioning right into the corners of your banner advertising.
stainless steel tensioning brackets
stainless steel tensioning corners
Illuminable with spotlights
This advertising system is suitable for front lighting with spotlights or similar lighting systems.
Suitable for front lighting
Front illuminated with Frontlit banner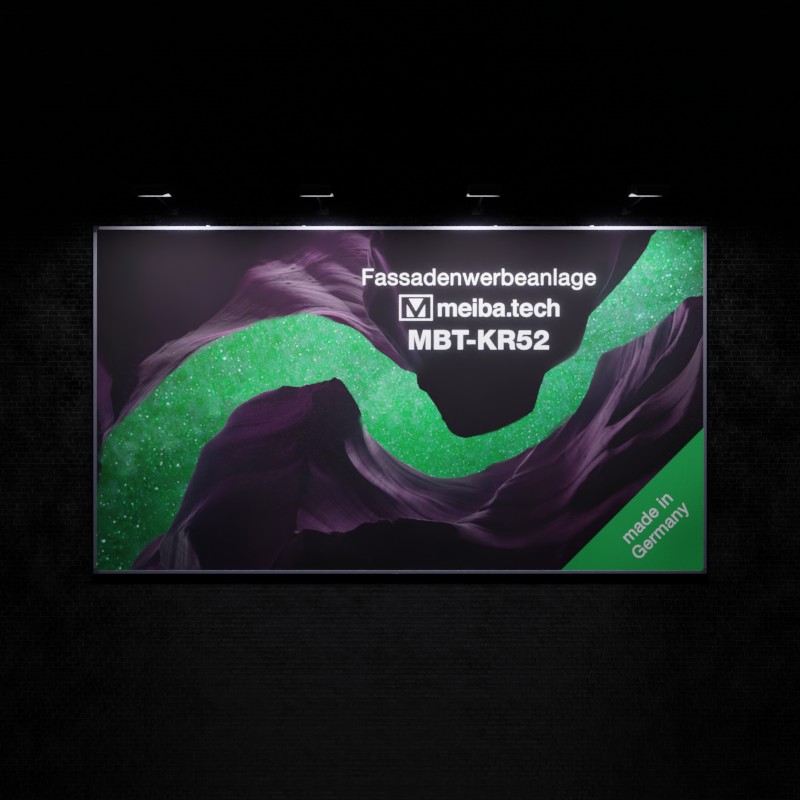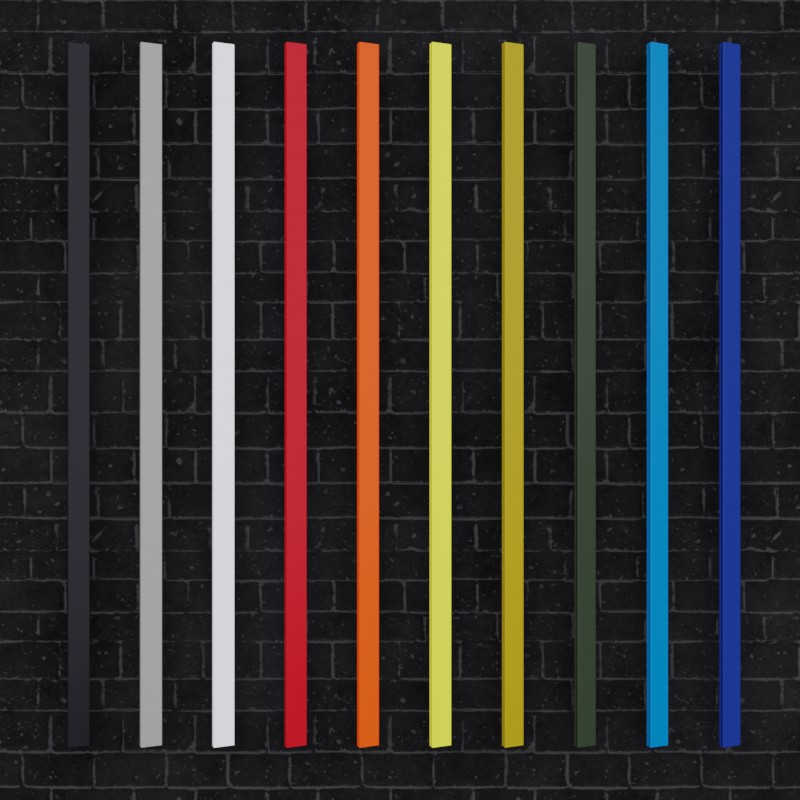 RAL®-colour scheme available
If you wish, your MBT-KR52 advertising system can be supplied powder-coated in RAL® colours.
We give you the freedom to design your advertising system according to your very personal style.
Anodised aluminium profiles
Optional RAL®

colour powder-coating
Aluminium profiles
Stainless steel tension-brackets

Stainless steel tension-corners
Mount surface distance: 52 mm
Profiles: 50 mm x 17 mm
RAL powder-coating
larger wall distance